Did you get around to visit all the wonderful artists participating in the
Bead Soup Blog Party
? I didn't participate this time...
whaaaaaaa
! I didn't even sign up to participate:( Don't know why I do this to myself! I make my mind up that I'm not gonna do it, the deadline passes, then...I wish I had. Buyers remorse, or in this case remorse for
not
buying. But alas, I still hopped, I'll admit I didn't get through the whole list, still working on it.
Instead I created my own little challenge. The challenge was to pick out some beads that have been hanging around for a while and use them. Making the choice of what to pick was difficult enough, as I have a whole stash that need to be destashed. Finally I choose a wonderful set of lampwork beads.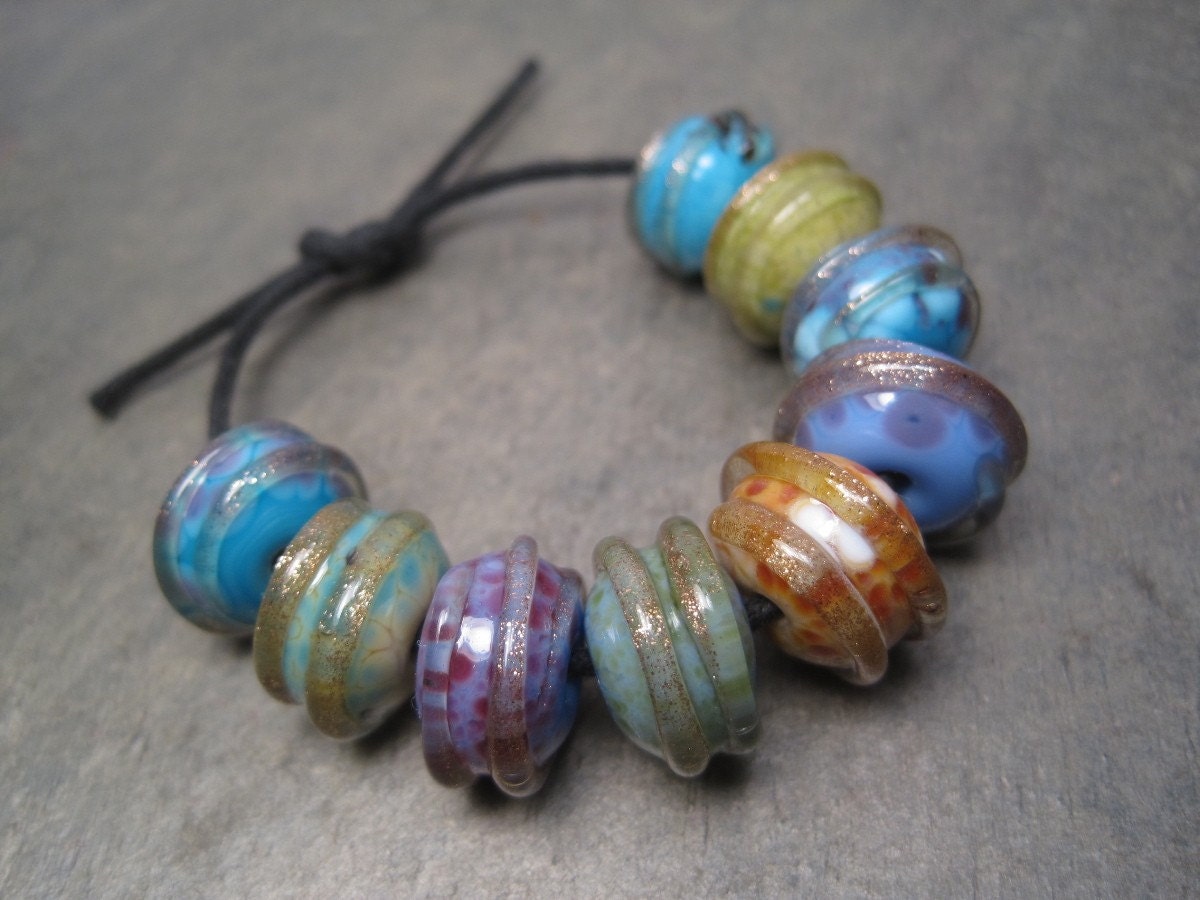 Gorgeous right? I love these beads! But there is one problem, they are pastel. I don't do pastel, way out of my comfort zone. And yet I continue to purchase pastels, what is wrong with me???
Finally, after much hand wringing and grumbling to myself I emerged with this bracelet. I think I did the beads justice and the bracelet is perfect for spring.
Must remember to challenge myself more often.
So here is my question to you...
Do you purchase pretty beads? Even if they are a color palette that poses a challenge to you?